120 THINGS TO DO AT WALT DISNEY WORLD WITHOUT A PARK TICKET
---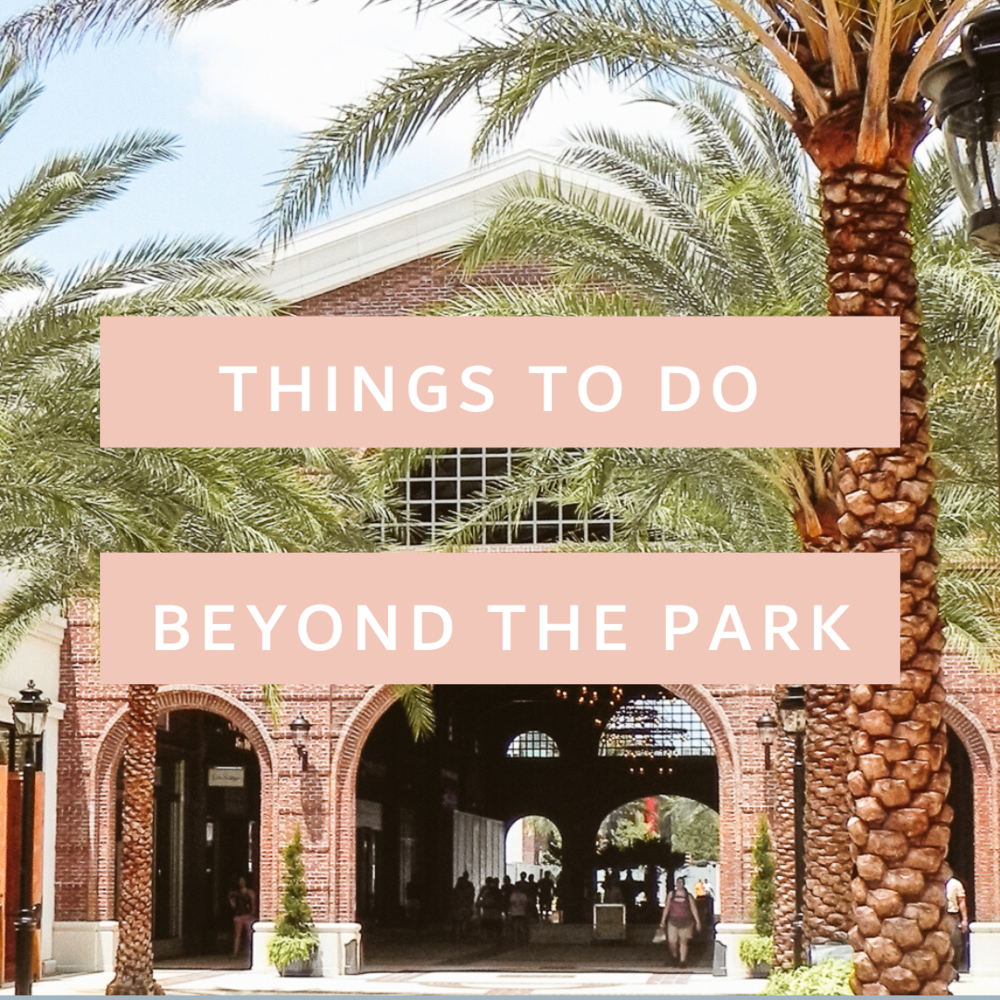 In an unprecedented abundance of caution, every single Disney Park in the world is closed for the next two weeks. Many are left scrambling to reschedule their vacations. But I saw one post from a family who were sad the Walt Disney World Parks would not be open during their trip but decided to stay in Orlando anyway and enjoy their hotel and Disney Springs. I was so inspired by her positivity I thought I would round up all of the things Disney offers outside of the parks.
Whether you are visiting now, during the coronavirus pandemic or are just looking for something to do on a nonpark day there is so much right on Disney property that is accessible by Disney transportation. There is so much more that the City of Orlando has to offer as well, Here are some of the things that you can do at Walt Disney World without a park ticket.
HAVE A MEAL WITH CHARACTER
Everyone wants to have breakfast with the princesses in the castle but some of my favorite character meals happen outside of the parks.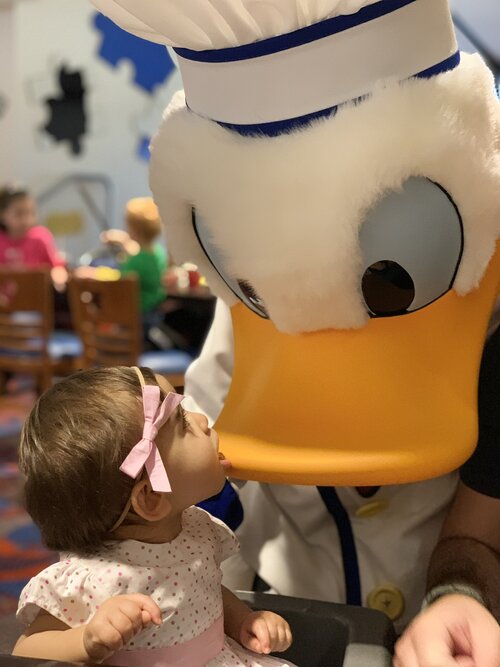 1900 PARK FAIRE (GRAND FLORIDIAN) SUPERCALIFRAGILISTIC BREAKFAST
Join favorite Disney Friends for this fabulously festive, all-you-care-to-enjoy breakfast buffet! "Popp in" for custom-made omelets, fluffy mini pancakes, Mickey-shaped waffles, carved ham and more with Mary Poppins, Alice in Wonderland, The Mad Hatter, Tigger and Winnie the Pooh
Cinderella's Happily Ever After Dinner. Enjoy an enchanting buffet dinner as the honored Guest of Cinderella and Prince Charming! The Princess' storybook friends join in the festivities as you have a ball dining on delectable seafood, salad, pasta, and beef specialties. The culinary selections are representative of several "kingdoms" from around the globe and include such kid-friendly fare as chicken, cheese pizza and macaroni and cheese.
Chef Mickeys (Contemporary Resort)
Enjoy a lively, all-you-care-to-eat buffet with Disney Friends in a bright, happy space. As the monorail whizzes by, Mickey Mouse, Minnie Mouse, Pluto, Donald Duck, and Goofy mingle with Guests for photos and autographs and periodically lead diners in song and dance.
Minnie and some of her friends have gathered at the Cape May Café to start the day with a Beach Bash Breakfast! They are all dressed up in their beachy best—and you are invited to join the fun! Create unforgettable memories, get autographs and photos—and enjoy menu offerings including Mickey waffles, scrambled eggs, seasoned potatoes, sausage, oatmeal and more.
Experience Story Book Dining at Artist Point with Snow White—a delicious, fanciful dinner with visits from Snow White, Dopey, Grumpy, and even The Queen! Begin the storybook-themed dining experience with shared appetizers including Hunter's Terrine, Mushroom Bisque and Wicked Shrimp Cocktail. Choose your entrée from a prix fixe menu that includes Royal Prime Rib Roast, Brother's Grimm Roasted Chicken, Magic Mirror Slow-braised Pork Shank, Beef Stew and Bashful's Butter Poached Sustainable Fish.
Start your morning with breakfast at this beautiful rooftop restaurant offering an exclusive storybook dining experience. The prix fixe menu offers delicious choices to please everyone in the family. While enjoying breakfast and the bird's eye views, meet some of your favorite Disney Friends . You may find yourself mingling with Mickey Mouse, Minnie Mouse, Donald Duck and Daisy Duck—stylishly dressed from head to toe in outfits unique to Topolino's Terrace!
Jump-start your morning with a hearty breakfast featuring beloved Characters from some of your favorite Disney fairytales. Familiar faces from popular animated tales such as Tangled and The Little Mermaid will be drifting through the restaurant and stopping by your table to meet you while you dine on delicious morning staples. Choose from a variety of themed plated breakfast entrées, including a tower of pancakes, Tangled Eggs and Ursula's Cauldron.
TRY A NEW DINING LOCATION
We visit Walt Disney World fairly often (2-3 times a year) and we have a rule that we have to try something new every day of our trip. Typically that ends up being a new restaurant as it seems they are CONSTANTLY reimagining or opening new places. There is no way I can include every restaurant in this post so here are some of my favorite restaurants at Disney resorts. I will include some of my favorites at Disney Springs later in this post.
For casual American dining at Disney's Grand Floridian Resort & Spa, this elegant yet unpretentious eatery can't be beat.. Drink in delightful views of the rose gardens and courtyard pool as you dine on inspired favorites. Open for breakfast, lunch or an impromptu dinner, the Grand Floridian Cafe is a hidden gem that offers moderately priced cuisine with maximum flavor.
KONA CAFE (POLYNESIAN RESORT)
This relaxed café infuses a bit of Asian zest into traditional American meals and features an onstage sushi kitchen. Open to the tropical ambiance of the Great Ceremonial House, this casual café serves such breakfast delights as cinnamon and banana-stuffed Tonga Toast, satisfy big lunchtime appetites with a delish Dashi noodle bowl and for dinner, feast on a divine selection of delicacies that includes sushi rolls, poke bowls and more.
SANAA (ANIMAL KINGDOM LODGE)
Experience the art of African cooking with Indian flavors, as exotic animals roam the Sunset Savanna before you. Savor slow-cooked meats, salads and vegetarian specialties as you discover African cooking with Indian flavors. Watch gazelles, zebras, giraffes, kudu, ostriches, cranes and more as you dine.
Feast on a down-home buffet for breakfast, dinner or a weekend brunch at this tasty Frontier mainstay. At suppertime, mosey on in for all-you-care-to-enjoy smoked pork ribs, hand-carved roasted meats, peel-and-eat shrimp, the catch of the day and more. And before you bid us happy trails, be sure to try our home-style fruit cobbler.
Round up the whole family for hearty Western fare with all-you-care-to-enjoy skillets and shenanigans! Servers have a reputation for sassing customers and slinging bottomless platters and chuckwagon favorites will please the whole gang.
GET A TREAT
On a hot Florida day, there is nothing better than a nice cold ice cream. Plus I am of the mind with all the walking you are doing that calories don't count in Disney so enjoy that candy or chocolate.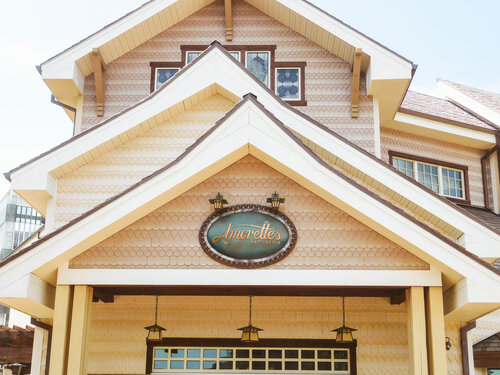 Treat yourself to a tasty cone straight out of Brooklyn, courtesy of this turn-of-the-century take on the ice cream parlor. You can see magic being made as ice cream and mix-ins are handcrafted the old-fashioned way right in front of your eyes.
Revel in the nostalgia of the Atlantic seashore at this boardwalk-style ice cream shop where every day is sundae. Recall fond memories and make new ones as you sip on flavored sodas, malted milkshakes and more while listening to oldies on the classic jukebox. If you are feeling brave you can take on the challenge of the kitchen sink.
Hungry for fun? Head to this enchanted candy factory for a cornucopia of mouthwatering morsels—from cake pops, cookies and cupcakes to candies of every color, shape and size. The shop also stocks flavored popcorn and intricately decorated Disney candy apples.
Discover tasty vegan and gluten-free treats by indulging in dessert at this delightful, throwback shop.
Follow your nose to this colorful shop for goodies galore—fudge, gourmet cotton candy, caramel apples and more! You can even create your own treat.
The world-famous chocolatier delivers decadent sundaes smothered with hot, house-made fudge as well as chocolate treats and drinks. Strike It Rich with specialty San Francisco-themed sundaes, shakes and floats. Coffee is also available.
While this cozy specialty shop is known for its custom-blended dark and milk chocolate ganache, there's also a fine selection of other treats to indulge in—or pick up as delicious gifts.
Treat yourself to sought-after, gourmet cupcakes baked fresh daily with unique flavors and high-quality ingredients. You can also succumb to late-night cravings with a visit to the perky, pink Cupcake ATM nestled outside.
LOUNGE AROUND
After a few busy days in the parks sometimes all you need is to relax and enjoy a drink or two in a fun or relaxing bar/lounge. Again I am not going to share every bar on the property but here are some of my favorites that are worth the visit, even if you aren't staying nearby. Many offer light bites
My favorite for theming and atmosphere:
Travel back in time to the golden age of magic as you step inside this curious cocktail lounge. The cocktails celebrate both the days of illusionists and their illusions.
Visit Disney's newest lounge for an evening of enchantment, in a space inspired by the live action Beauty and the Beast. You can enjoy exquisite appetizers like White Sturgeon Caviar, Crab and Gnocchetti Gratin, Truffle Fries and more. The bar itself glows from the light of a magnificent golden chandelier inspired by Belle's flowing ball gown.
Wander into a truly unique gathering place for a pre- or-post dinner drink. Inspired by Florida's secretive "rum-running" past, this watering hole specializes in barrel-aged cocktails and has the largest selection of rums and scotches than any other restaurant at Disney Springs.
Nestled in the heart of Disney's Wilderness Lodge, this scenic lounge boasts a walk-up window to take your dining to the nearby pool or be served lakeside at the restaurant's spacious outdoor deck. The brisket nachos alone are worth the visit but the drink list is extensive and features my favorite vodka from Wyoming.
Quench your thirst for action at this 1940s airplane hangar turned dive bar—ex-home of Indiana Jones' sidekick and pilot.This family-friendly waterfront outpost is a prime destination for explorers seeking casual fare with a daring flair and rare cocktail concoctions—surrounded by vintage aviation ambience inspired by the high-flying exploits of Indiana Jones' intrepid pilot.
This lounge is incredibly popular for its theming interactive elements and over the top drinks. It is my mission to collect all of the specialty glasses!! You should definitely check out the grog grotto at least once and get it on the fun! It does get crowded, dark and loud so when you have had enough check out the outdoor tiki terrace where the same drinks are served. With sweeping views of the lava pool and live music it has a cool tropical laidback vibe.
My favorite for light bites:
While I haven't tried this new location at the newly opened Riviera Resort the reviews for both the food and atmosphere at this lounge have been incredible. Styled after a Parisian cafe you can enjoy a leisurely coffe and pastry for breakfast or a traditional charcuterie with an apertif. Sanaa Lounge Adjacent to Sanaa in Animal Kingdom Lodge Kidani Village, the lounge serves the famous Sanaa bread service (a meal in itself), salad sampler and a few other African-spiced appetizers, including a plant-based samosa. Yum!
Off the lobby of the Wilderness Lodge, just past the giant fireplace, Territory Lounge is cozy and quiet. Try the artisanal meats and cheeses, the fondue with pretzel bread, the crispy Asian chicken wings or other bar food with a twist.
Pull up a stool at this enchanting watering hole where you'll find tropical drinks and Hawaiian-inspired appetizers to Tiki your fancy. This lounge is adjacent to Ohana and features some of its popular menu items. In recent years the quality and service at Ohana has declined but the pulled pork nachos and ohana bread pudding are worth the monorail ride to this lounge. They also have a tropical drink called a lapu lapu served in pineapple. So why haven't you tried it yet.
Above Boma in Animal Kingdom Lodge Jambo House, Victoria Falls features South African wines, but the dark wood and warm atmosphere envelops you into a sense of comfort.
WATCH THE FIREWORKS
You don't have to be inside the park to have a great view of the famous Disney firework spectaculars. But some viewing locations are better than others. Check out this video on my 5 favorite places to watch the fireworks from outside of the park.
HEAD TO THE SPRINGS
Disney Springs (formerly known as Disney Springs) is a shopping and entertainment area that's free for anybody to enter. Since it's reimagining in 2015 this district has been opening new (often celebrity chef-run) restaurants, signature shopping and unique interactive experiences at an unprecedented rate. In this section, I am only going to describe some of the activities, others appear in different sections of this post.
Disney Springs features 104 shopping establishments as of the time of posting. You will find familiar mall favorites like Anthropologie, Levi's and Sunglass icon alongside designer stores like Tumi, Tommy Bahama, and Lacoste. Some stores like Kipling, Uniglo, Melissa Shoes, Pandora, Vera Bradley, Alex and Ani, and Haviana carry exclusive Disney licensed merchandise in their Disney Springs locations. My favorite locations are the specialty themed Disney shops with Marketplace Co-op and Tren-D topping my must-visit list, but Once Upon a Toy, Super Hero Headquarters, Star Wars Galactic Outpost, Disney Style and Disney Days of Christmas are also worth the visit. Let's not forget the World of Disney – the largest Disney retail store in the world and ultimate shopping destination for Disney fans of all ages— featuring must-have Disney apparel, accessories, toys, gifts, home décor and more. For more information on the current shopping locations check out the official Disney Springs website.
Located across from the World of Disney shop, this al fresco stage boasts ample first-come, first-served seating and is a quick stroll away from a variety of grab-and-go snacks. Catch shows by Disney Performing Arts dance troupes by day and live tunes by night. Musicians often include a rotating lineup of regional and local faves.
First, fans of classic Coca-Cola beverages and merchandise will enjoy a unique experience at the Disney Springs Coca-Cola store. Meet the beloved Coca-Cola Polar Bear on the second level of the store. Enjoy over 100 different beverage choices on the rooftop bar via the Coca-Cola Freestyle machines.
This special superstore is more than just a place to get your favorite bricks it features a Pick-A-Brick Wall, hands-on play tables and larger-than-life Disney models.
Soar sky-high during an 8-minute tethered adventure in the world's largest hand-painted helium balloon.Take a RideAttractions aren't only in the Disney Parks. Disney Springs features a carousel and a mini train that the family can enjoy for $3 per person.
This impressive venue merges the magic of Disney with the thrills of the NBA. Once you step through the Player Entry Tunnel, you'll hear the welcoming roar of an excited crowd—and embark on a full player journey, from training drills to competitions to championships and beyond.
Jump into Hyper-Reality surrounded by cutting-edge 3-D imagery and sound, participants can move freely while interacting with story characters—and each other—in uniquely themed, multi-sensory environments that combine state-of-the-art virtual reality technology, physical stages and the magic of illusion. Currently there are two adventures one featuring Star Wars characters recovering Imperial intelligence and another where you enter the internet with Ralph and Vanellope.
Looking for a post-meal adventure? Take a 20-minute guided tour on the waters of Lake Buena Vista while riding in a vintage Amphicar—a rare amphibious vehicle that can drive on land and float on water.
GET YOUR FACE PAINTED
CREATE YOUR OWN SOUVENIR
Many of the merchandise locations offer interactive customizable experiences. At Build-A-Dino by Build a Bear Workshop at T-Rex you can build your very own friend-a-saur. Get a silhouette done of your family by talented artists. Build your very own toy lightsaber at Star Wars Outpost – this is by no means the same quality or experience as in Galaxy's Edge but can be fun for younglings.
Head to Photopass Studios to take photos with unique backdrops and fun props in a professional indoor setting. The best part, the photos are included with your Memory Maker.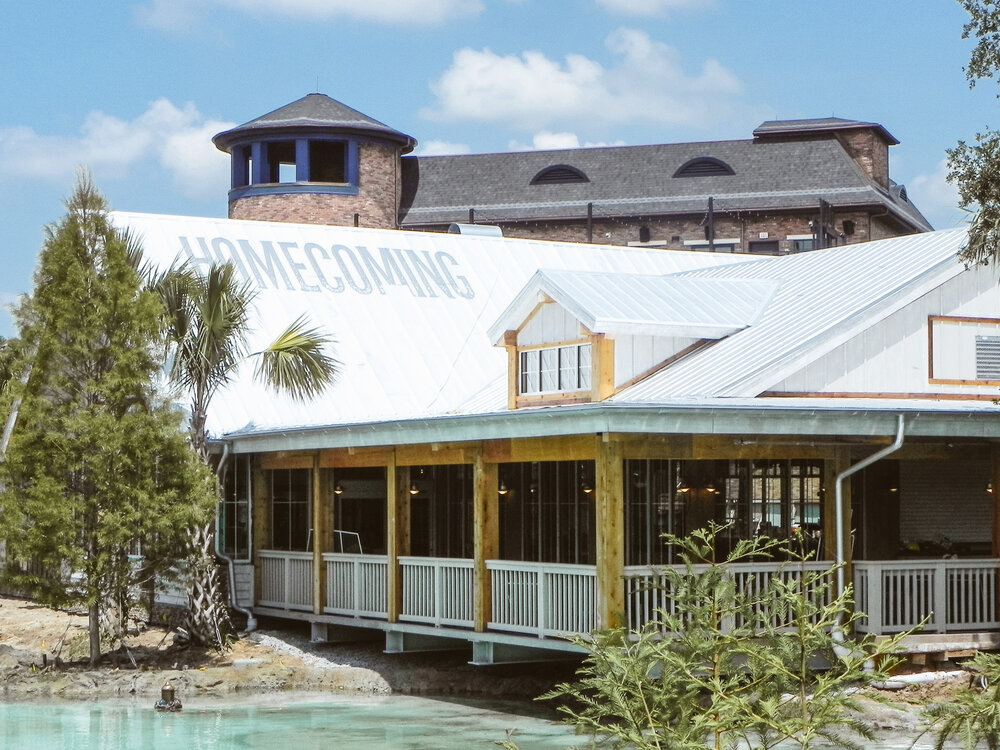 DINE WITH A CELEBRITY (CHEF)
The Trend at Disney Springs is towards unique dining experiences created by Celebrity Chefs and I AM ALL FOR IT!!
Is by far my favorite restaurant on Disney property. I have not had a single menu item I have not LOVED so you may want to plan to visit multiple times to be able to try multiple dishes. I love the grits, fried chicken, green tomatoes, all of the sides. Oh! And the Hummingbird cake is life changing. Another bonus Oprah's former personal chef Art Smith himself frequents this welcoming, down-home Florida-inspired kitchen.
Savor the lively flavors of contemporary Mexican cuisine by celebrity Chef Rick Bayless amidst an airy, artful ambiance. rThe newly renovated covered patio is perfect to enjoy mouthwatering starters and tacos to hearty entrees, sides and desserts that are sheer joy.
Savor the flavors—enjoy authentic dishes that celebrate the spirit of España amidst a vibrant atmosphere. Kick back, relax and feast on an incredibly impressive lunch-and-dinner menu that showcases the rich, regional diversity of traditional and contemporary Spanish cuisine. This festive eatery features an extensive variety of tapas—the popular, shared plates of Spain—authentic paellas cooked over a wood-fired pit, cheeses, salads and other signature specialties sure to please. A premier selection of sangrias, Spanish wines and sherries is also available.
Experience superb Pan-Asian cuisine at this visually stunning restaurant led by Chef Morimoto of Iron Chef America. His take on Chinese, Japanese and Korean dishes offers an unforgettable culinary journey to all those who dine in Morimoto Asia's eye-catching space.
Enter a realm where innovative American cuisine, live entertainment and rare Hollywood memorabilia create a dazzling scene. An extensive menu featuring Planet Hollywood's fan-favorite dishes and desserts―including Big Bite Burgers and signature sandwiches by Celebrity Chef Guy Fieri
Make yourself at home in an estate-style wine bar featuring wine and food masterfully paired by Master Sommelier George Miliotes.
Indulge your palate with the best of Wolfgang's signature dishes and handcrafted specialty cocktails.From Mediterranean influences to innovative takes on comfort food, Wolfgang brings the essence of the laid-back California dining scene to Disney Springs.
OTHER DISNEY SPRINGS DINING EXPERIENCES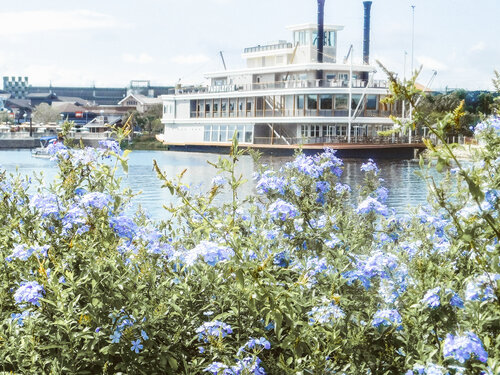 Indulge in delish dishes from land and sea! Head to The BOATHOUSE for waterfront dining at its best—from extra-fresh fish and an exceptional raw bar to steak, chops, pasta and other options. Craving more casual fare? The eatery also offers sandwiches, burgers, lobster rolls and decadent desserts, like their legendary Baked Alaska.
Relish the traditional flavors of Sicilian cooking! Set in a transformed airline terminal, this elegant eatery's open, airy dining room offers beautiful views of Lake Buena Vista.
Feast on fresh seafood and savory steaks aboard a modern steamboat moored on the shores of Lake Buena Vista.
This restaurant-meets-bar is a fun spot to go when you're seeking an upbeat atmosphere, live music and the option to dine al fresco—clinching a table on the spacious terrace is a must during sunset hour. P37's other standout features include an illuminated tequila bar boasting more than 50 brands, an array of hard-to-pass-up desserts and a bustling late-night scene powered by dancing and infectious live entertainment.
Discover a menu bursting with palate-pleasing dishes, including tender steaks, fresh seafood and creative sides. STK Orlando is a 2-story restaurant that embodies a hip and energetic vibe—for a unique departure from the typical American steakhouse. Head to the outdoor patio to unwind with a craft cocktail and a variety of shareable bites. Or venture indoors to dine and unwind amid lively atmosphere.
Delight in a waterfront dining experience with innovative Italian dishes from Executive Chef Justin Plank and James Beard Award winning chef Tony Mantuano. Feast on flavorful fare amidst a serene setting inspired by Italy's famed Lake District. Whether enjoying lunch or dinner in one of the uniquely decorated dining rooms or sipping cocktails on the outdoor veranda, your taste buds will welcome authentic Italian dishes with a twist—from assorted antipasti options and artisanal pizzas to pasta, salads, sandwiches and hearty entrees prepared in a gourmet wood-burning oven.
ENJOY A QUICK MEAL
The quick service locations at Disney Springs are just a good as their table service counterparts and definitely worth a visit.
Sample sweet or savory crêpes and bubble waffle cones at this outdoor kiosk—open daily during select times.
Visit this modern-day pizza joint for artisanal pies made only with clean, simple ingredients and no artificial colors, flavors, preservatives or sweeteners.
Satisfy your appetite with the Guy Fieiri's irresistible quick bites—including all-natural chicken tenders, skewers, sandwiches and salads that can be paired with over 20 varieties of house-made sauces perfect for dipping, slathering or smothering.
Aside from the classic cheeseburger and Buffalo chicken sandwich, you'll find signature creations you really need to taste to believe. Plus, all fries come with your choice of house-made dipping sauces like curry ketchup and chipotle mayo.
Taste the difference at the home of "The World's Greatest Hot Sandwich!"® Stop by this popular eatery to feast on an incredible selection of signature hot sandwiches, pizza breads, soups, salads, sides, wraps and decadent desserts. The Thanksgiving sandwich is my favorite.
Discover a satisfying mix of Italian quick bites and sips—including Sicilian-style pizza by the slice, pastries and wine.
Bring your appetite to a modern barbecue outpost featuring Florida-inspired cuisine and an array of libations on tap.The menu features a variety of kids' meals, shareable snacks, sandwiches, salads and fresh market sides―a perfect complement to the glistening chicken, pork, ribs, sausage and salmon cooked to perfection on the smoker.
GET PAMPERED
No matter how much I try to 'train' for my trip to Walt Disney World. I always end up doing much more walking than I anticipated and my feet end up blistered and my back ends up sore. The perfect break from the parks is to pamper yourself in one of Disney's world class spas or salon. In addition to the listings below Disney's Yacht Club and Coronado Springs Resort also offer massage and salon services in their Health Clubs.
BIBBITY BOBBITY BOUTIQUE (GRAND FLORIDIAN OR DISNEY SPRINGS)
With the wave of a magic wand—plus a few hands-on tricks of the trade—our Fairy Godmothers-in-Training will pamper and primp your child until they look storybook stunning. Children can choose a hairstyle then add makeup, nail color and accessories—even a Disney Princess costume.
CHARACTER COUTURE (SALONS ON PROPERTY OR IN ROOM)
If you are too old for the Boutique but you want to rock a fun hairstyle or makeup look themed after one of your favorite Disney characters, you can! Whether you're going for a mighty hero, crafty villain, brave princess or galactic defender, our professional stylists will skillfully work their magic to help you get into character during your visit to the parks or at a special event.
SENSES SPA (GRAND FLORIDIAN OR SARATOGA SPRINGS)
Escape to a timeless haven of pampering and relaxation, where refreshing spa water, calming lighting and comforting music invite you to break away from the everyday. Both are timeless havens of pampering and relaxation, with therapeutic elixirs, soft lighting, comforting music and soothing spa services, such as:
Massage therapies
Facial treatments
Body therapies and wraps
Wet relaxation space with a whirlpool, heated loungers and a steam room
A relaxation room
MANDARA SPA (DISNEY'S DOLPHIN RESORT)
Discover a Balinese-themed, full-service luxury spa and salon—inspired by the mystery of the East and the science of the West, offering an experience that's as therapeutic as it is magical.
ENJOY A TRADITIONAL TEA
Surprisingly there are multiple special events on property where you can enjoy a traditional English Tea Service.
Step through time to experience a traditional afternoon tea, served in grand British style. Within the walls of the Garden View Tea Room at Disney's Grand Floridian Resort & Spa, prepare to treat yourself to a rare and unforgettable event as you indulge in the relaxing ambience of an era long since passed. Tour the globe as you sip from a collection of international teas—including Mrs. Potts Tea for your little ones—all while indulging in a delightful selection of sandwiches, scones, pastries and other delicacies.
Young princesses and princes are regaled with music, dancing, storytelling and more at this unforgettable, courtly tea. "Rose Petal," a magical rose from Aurora's garden, has come alive to host the party, leading a special princess parade, storytelling and sing-alongs. At this stately celebration, Princess Aurora herself may also make an appearance, so be sure to bring your cameras and autograph books! Encouraged to dress as their favorite Disney Princess, young royals sip apple juice "tea" and feast on fruit, an assortment of sandwiches—some heart-cut—and Princess Cake. Meanwhile, all adult Guests can enjoy our signature blended and perfectly steeped tea, and dine upon a selection of cheeses, grapes, lavosh, and tea sandwiches that may include egg salad and curry chicken salad.
Pint-sized partygoers can join familiar Characters from Alice in Wonderland for an hour-long "unbirthday party." Party Time Adventures Guests of honor will sip a special "tea" that tastes remarkably like apple juice, decorate cupcakes, make a take-home craft—and have photos taken with their merry hosts.
HIT THE LINKS
The championship golf courses at the Walt Disney World® Resort have garnered praise and prestigious awards for their superlative design, impeccable service, world-class amenities and overall playability throughout the years. When you book a tee time at any of our four courses, you'll experience the characteristic beauty and benefits that continue to rake in the accolades for Disney Golf. (Sorry guys! I haven't experienced any of the golf courses at WDW so this paragraph is brought to you from Disney marketing at its finest)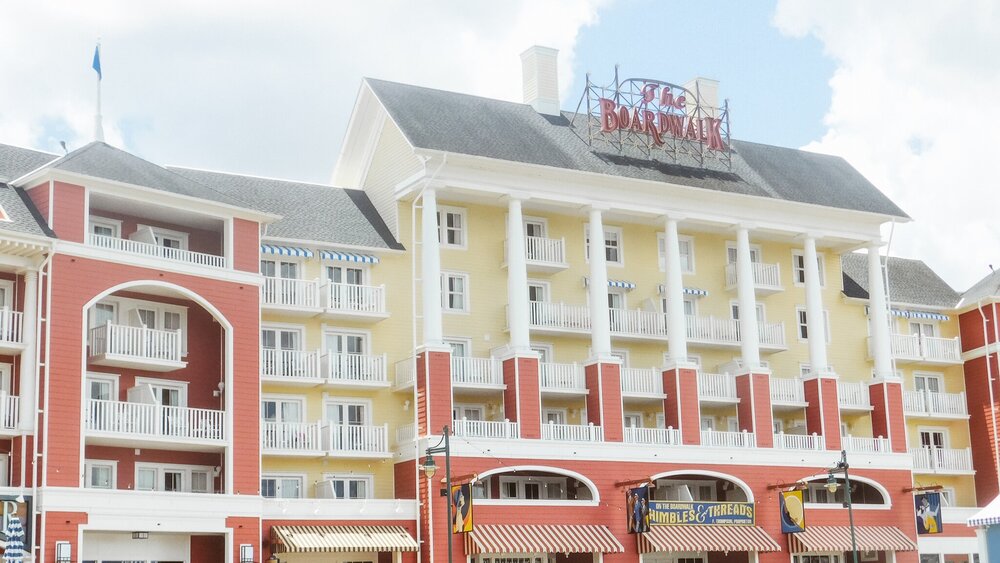 ENJOY YOUR RESORT
There is so much going on right at your resort, if you are busy rushing from park to park you might not even notice.
ENJOY THE POOL
Each of the Disney resorts offer at least one pool for its guests to enjoy. Many offer multiple – the main pool is often elaborately themed to the resort with more basic 'quiet' pools scattered throughout the resort. Pools at Moderate and Deluxe resorts offer waterslides. Some resorts offer private cabana rentals. For a video on my favorite pools at Walt Disney World check out this video.
PLAY IN THE ARCADE
With arcades in most Disney Resort hotels, choose from a total of 1,500-plus games appropriate for all ages. Go for a personal best or go head to head against a friend as you battle aliens, play sports, race cars, dance to the beat, make music, solve puzzles or try your hand at pinball, air hockey and more. Check here for arcade locations.
PICK UP A GAME
Basketball courts ranging from quarter- to full-sized can be found at various locations at Walt Disney World Resort, allowing you to slam-dunk on your rivals, assist with an alley oop, practice your free throws or simply play a game of H.O.R.S.E. 7 Disney Resorts offer basketball facilities click here to see which ones.
GO FOR A BIKE RIDE
Breeze along lakefront promenades and woodland trails at Walt Disney World Resort. Both adult bikes and children's bikes—some with training wheels—are available on a first-come, first-serve basis from select Disney Resort hotel locations.
OR RIDE IN SURREY WITH A FRINGE ON TOP
Choose a 2- or 4-person Surrey bike for an outing that's fun for the whole family! Don't miss your chance to cruise along the banks of the Sassagoula River, pedal down the promenade by Barefoot Bay, or wheel around a woodland trail. Click here for rental locations.
ROAST SOME MARSHMALLOWS OVER A CAMPFIRE
Gather 'round as the sun goes down for a little old-fashioned family fun as you roast marshmallows next to a crackling fire offered at Disney's Deluxe and Moderate Resorts.
CATCH A MOVIE UNDER THE STARS
Complimentary screenings of your favorite Disney movies happen nightly at each Disney resort. Check your resort recreation schedule for features and times.
GO FISHING
Reel in the fun with guided excursions and dockside fishing on select waterways of Walt Disney World Resort.Guided catch-and-release outings let you experience bass fishing at its finest—all year round! Whether you're a seasoned sportsman or an amateur angler, a guided fishing excursion is fun for Guests of all ages. Choose from Guided Bass Fishing Excursions, which includes a 21-foot Sun Tracker pontoon boat that can accommodate up to 5 Guests, and a tournament-style NITRO® bass fishing boat for one or 2 people. Both 2-hour and 4-hour excursions are offered. There is also a dock option to reel in some fun the old-fashioned way with a casting-rod fishing experience in our well-stocked waters. All casting-rod fishing gear can be rented from the Fishin' Hole at Ol' Man Island at Disney's Port Orleans Resort—Riverside.
ENJOY A DAY ON THE WATER
With many boat rental options available you can take a leisurely pontoon ride around the Seven Seas Lagoon or race around Bay Lake
SPECIALTY RESORT ACTIVITIES
Some of the resorts offer specialized activities. Make sure to check your resort activities channel when you check in for more information and times. These activities are actually open to everyone even if you are not staying there. They don't publish a ton of information online so if any of these interest you make sure to call over to the resort to check times and cost.

All Star Movies – Notable Quotable, Name that Movie Tune, Cookie Decorating
All Star Music – Calypso Pool Party, Beach Ball Blast, Mermaid School
All Star Sports – Lawn Game, Feature Film Craft, Disney Stencil Art Shirt
Animal Kingdom Lodge – Safari Scavenger Hunt, Music of the Savanna, Medallion Rubbing, Art Tour, Cultural Safari, Cookie Decorating, Culinary Tour, Flamingo Behavior Seminar, Bio Block Seminar, Animal Tracking, Bead Activity, Animal Enrichment Seminar, Sweet Goodnight Story Time, Wild About Painting (Paint Nite)
Art of Animation – Just Keep Painting (Paint Nite,) Animation Academy Drawing Class, Bedtime Stories, Hair wraps and Temporary Tattoos, Mermaid School
Boardwalk Resort – Canvas Painting on the Boards (Paint Nite,) Sunrise Yoga, Seaside Sprint Fun Run, They have the best craft activities including create your own: pearl jewelry, tumbler, mickey ears, character magnets, pixie dust necklace, character letters, ceramics, buttons, coaster set, piggy bank and hairbows
Caribbean Beach Resort – Jammin' Pool Party Bash, Mermaid School, Pirate Adventure Cruises, Meet Purple Martin Birds, Scavenger Hunt, Once Upon a Bedtime Story,
Contemporary Resort/ Bay Lake Tower – Party Games, Name that Tune, Yoga, Beats on the Bay Glow Party, Painting with a View (Paint Nite)
Coronado Springs Resort – The Colors of Coronado Paint Experience (Paint Nite,) Sangria University, The Running of Coronado (Fun Run,)The Swimming of the Bulls , Once Upon a Bedtime Story, Wood Carving Painting, Abstract Portraiture
Ft. Wilderness – Wine and Woodshop, Gem Mining, Design a Backpack,
Grand Floridian – Chalk Art, Unbirthday Pool Party, Make Your Own Sand Art
Old Key West Resort – The Legend of Conch Flats, Water Games, Family Challenge, Southernmost Point Fun Run, Wine Seminar, Water Aerobics,
Port Orleans French Quarter – Beignet Dash Fun Run, Mardi Gras Pool Party, Scavenger Hunt, Dubloon Lagoon Pool Party, Painting on d'Bayou (Paint Nite,) Scat Cat's Club live jazz music, Mardi Gras 'Mask'-erade
Port Orleans Riverside – Goofy Bingo, Critter Round Up, Holey Bucket Relay, Selfie Scavenger Hunt, Sassagula Slime Time
Polynesian Village Resort – Trivia at Trader Sams Tiki Terrace, Hang Loose at Lilo's Playhouse, Ukulele Lessons, Hawaiian Stamp Craft, Hot Coconut, Spirit of Aloha Cultural Festival, Make Your Own Kukui Nut Lei, Aloha After Dark, Lip Sync Off, Mermaid School
Pop Century – Photo Hunt, Hula Hoop Games, Mickey Tie-Dye, Decades Dance Party
Riviera Resort – Mermaid School, Yoga, Scavenger Hunt, Topolino Trot (Fun Run,) Art Scavenger Hunt, Chocolate Workshop, Painting on the Riviera (Paint Nite,) Lawn Games, Monaco Grand Prix, Opening Regatta,
Saratoga Springs – Art in the Park, Sunrise Yoga, Fun Run, Purple Martin Project, Pub Trivia, Animator's Class, Win Paint Show (Paint Nite,) Jockey's Hideout (teens/tweens)
Wilderness Lodge – Poolside Activities, Arts & Crafts, Pool Party, Sunrise Yoga, Mickeys Tie-Dye
Yacht and Beach Club – Beach Ball Blast, Albatross Treasure Cruise, Mermaid School, Musical Stars, Trivia, Regatta Run (Fun Run,) Stormalong Slime, Critter Competition, Painting in the Vineyard
TAKE A TOUR
Set out on an immersive safari adventure reminiscent of a nighttime drive through an African game reserve. Climb aboard a sturdy, open-sided safari vehicle, and feel the rush of night air as you rumble through lush scenery, scanning the horizon for over 30 species of African wildlife.
Connect to the culture of Disney's Animal Kingdom Lodge with a backstage tour featuring animal encounters, breakfast and more. During Sense of Africa, you'll set out on a 3-and-a-half-hour tour that begins with breakfast at Boma then climb aboard a safari vehicle and head backstage to meet amazing cast members and animal care staff, and get up close with some of the savanna's most beloved animals.
Legend of Conch Flat a walking adventure around Old Key West
Wonders of the Lodge – Art and Architecture Tour of Wilderness Lodge
EXPLORE THE WILDERNESS
You can spend your entire vacation 'camping' at Fort Wilderness and never even know you are at Walt Disney World (except that it is the most immaculate campground I have ever seen.) Here are just some of the activities at this resort. Make sure you stop by around Halloween and Christmas, the 'regulars' deck out their campgrounds and have an epic decoration battle.
Roast marshmallows with Chip and Dale at the campfire near the Meadow Trading Post. Bring your own marshmallows or buy them at Chuck Wagon.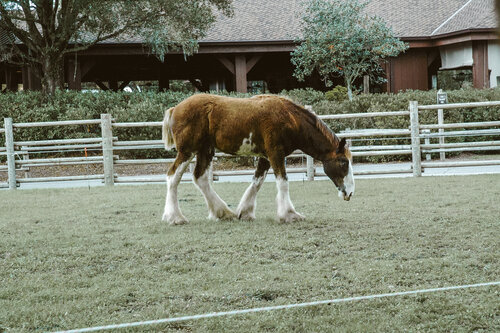 Guests 9 years of age and up can ride through an idyllic woodland teeming with deer, ducks, armadillos and rabbits. Perfect for beginner and intermediate riders, trail rides are a relaxing way to explore the natural beauty surrounding The Cabins and Campsites of Disney's Fort Wilderness Resort.
Or for younger guests you can introduce your junior cowboy or cowgirl to our 4-legged equine friends with an old-fashioned pony ride.
For a more leisurely activity you can also arrange a horse-drawn carriage, wagon or sleigh ride. A fireworks wagon ride is available on some evening at 8:30pm for the 9:00pm fireworks at the Magic Kingdom (an audio track is played)
At the Bike Barn at Disney's Fort Wilderness Resort, Archery Guides teach Guests 7 years of age and up how to use a compound bow; then it's time for target practice! Most of this 75-minute experience is dedicated to firing at range targets. With class sizes limited to 10 Guests, each marksman receives personalized advice from the Archery Guides to best help you hone your archery skills.
Stroll through the stables to see Cinderella's Ponies and the majestic horses of Main Street, U.S.A.. You can watch the blacksmith make horseshoes and affix them to horses' hooves, and discover the Dragon Calliope—the horse-drawn musical instrument that Walt Disney purchased for the Mickey Mouse Club Circus Parade at Disneyland Park in the 1950s.
Animal lovers of all ages will delight in the variety of breeds that live at Tri-Circle-D Ranch, including Appaloosas, Arabians, Belgians, Clydesdales, paint horses, Percherons and quarter horses, plus Shetland ponies
HAVE A PICNIC
Grab some grub over at P&Js Southern Takeout and take yer finger-lickin' feast to go! Featuring a traditional a fried chicken dinner served with cornbread and your choice of 2 classics like coleslaw, cowboy beans, macaroni & cheese or mashed potatoes. Take it to a nearby picnic table, back to your cabin or on a boating adventure.
CATCH A SHOW
Enjoy an enchanting luau with Polynesian dancing and an all-you-care-to-enjoy, family-style feast.Celebrate the spirit of aloha with spellbinding dancers, drummers and a show-stopping fire-knife performer.
In this first-ever collaboration between Cirque du Soleil, Walt Disney Animation Studios and Walt Disney Imagineering, journey into a world where an animator's desk becomes the stage and drawings come alive. The show is a celebration of life, accentuated by the delightful, mesmerizing movements of Cirque du Soleil's acrobatic mastery.
A hilarious, high-spirited hootenanny the whole family will enjoy, accompanied by a finger-lickin' countrified feast. In between skits and song standards, chow down on buckets of all-you-care-to-enjoy fried chicken and smoked BBQ pork ribs, as well as a tossed green salad, baked beans, fresh-baked cornbread and strawberry shortcake.
Gather at this spectacular venue for live concerts and special events like the World-Famous Sunday Gospel Brunch. Popular, nationally known musicians and the best up-and-coming acts all make their way to the House of Blues. Rock, country, R&B, Latin, reggae, metal, hip-hop, top tribute—and, of course, the blues—are all genres that feel right at home in this epic hotspot.
Embrace the Irish experience—from lively performances to traditional-meets-modern cuisine and spirits. Catch talented singer-songwriters and energetic bands belting out Irish tunes, popular ballads and pub classics on multiple stages.
Head over to this cozy club at Disney's Port Orleans Resort – Riverside and enjoy boogie-woogie musical stylings and comedy from a local legend. Sing along to Disney standards, songbook classics and kid-friendly ditties.
ENJOY AN ADULTS ONLY EVENING
Disney realizes Mom and Dad need a vacation too! That is why they have a few childcare options available if you want or let's face it… NEED a kid free evening. In-room babysitting services are available or you can sign your kids up for a Pirate Adventure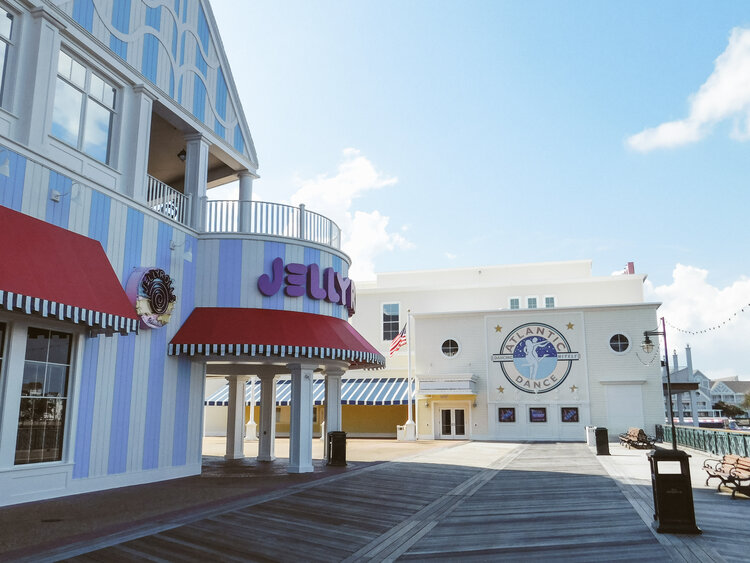 At 10:00 PM, the Edison transforms into an entertainment hub for Guests 21 and older! It's a lively place where you can sip signature craft cocktails and hit the dance floor as The Pearl Street Players house band busts out bluesy renditions of old favorites.
Ready to be a spectator? Head to the downstairs bar or linger along the upstairs railing to watch a grand spectacle. You'll spy everything from burlesque-style dancers donning vintage, flapper-style dresses to awe-inspiring aerialists. While wandering through the venue, be sure to get your picture taken with roaming stilt walkers and steampunk-clad inventors who'll wow you with their sleight-of-hand tricks.
Raise a glass as you enjoy the musical stylings of a pair of piano prodigies. No request is too obscure. These musical maestros can play anything. Well, almost anything. Go ahead—try to stump them! Take your seat in front of a stage featuring twin baby grand pianos—and enjoy the show. The players take turns dazzling the audience with their showmanship and easy rapport. It's a great time all around!
Sing a song or simply sing along with karaoke nightly in the Kimonos lounge. Featuring popular tunes of the past and present, this lively bar serves up traditional sake, specialty cocktails and snacks amid colorful hanging kimonos.
When the sun goes down, the party gets started at this stunning Art Deco ballroom. Watch the stars twinkle on the ceiling above the expansive dance floor as you strut your stuff.
EXPERIENCE TRADITIONAL FAMILY FUN
Walt Disney World is the mecca for Disney fun so why wouldn't you expect some of your family favorites to be available.
Bowl down memory lane while enjoying an upscale spin on this classic American pastime—with fun to spare! Plus, Splitsville features a billiards area, flat-screen televisions, live music and an eclectic contemporary menu for patio dining or refueling right on the lane!
Take "dinner and the movies" to new heights—enjoy seat-side gourmet meals at this state-of-the-art theater! If you are in town for the release of the newest Disney movie check out the theatre for special events.
Phew! Wow! That ended up being so much longer than I had expected and I KNOW I missed some things. The Boardwalk has a ton of activities and games. You can catch a game at ESPN Zone or maybe even participate in one at the Wide World of Sports.
Writing this has actually inspired me to plan a non-park vacation! Not only could you spend one vacation without stepping foot into the theme parks but you could go to Walt Disney World for years without getting on an attraction and never be bored.
As you can see Walt Disney World can be overwhelming but please know you are not alone. I am here to help you navigate it all. Schedule a call today to start planning your Disney vacation.